OVM Launch Party Recap: A Sneak Peek Inside the Swag Bags!
The Ottawa Valley Moms launch party was on Friday, September 14, 2012 and it was at the Options Jazz Lounge at the Brookstreet Hotel. You can see the official event wrap-up post, with photos, here.
This post is all about what was in those ever-elusive, super awesome, super STOCKED swag bags (you can see all the stuff pre-swag bag in the photo above)! We wanted to introduce you to our swag bag sponsors so you could check them out and share some love with them! The Ottawa Valley Moms co-founders just want to say a GIANT thank you to everyone who helped us out with this event.
Before I dive into the swag, we would just like to say a big thank you to the Brookstreet Hotel and Options Jazz Lounge for the venue. It was THE perfect place to host the party. Thank you to Peter Choi & Elliot Mak for photographing the event. A big thank you also to sponsors of our door prizes: Munchkin Canada, CHI Training Studio, Ottawa Valley Physio, J&J's Chocolate Sensations and Marlene Johnston.
* * *
Swag in the Bag
Adult Essentials / Kid Essentials Gummy Vitamins
Adult Essentials and Kid Essentials are gummy vitamins that are easy to take and actually taste great (believe me, we've tried them and have become avid customers!). For the swag bags, we had one sample pack of the adult gummy vitamins and one sample pack of the kid gummy vitamins plus coupons for both!
.
.
* * *
Amanda DeGrace, Little Lotus Yoga
Little Lotus Yoga offers programs to the whole family starting at conception with prenatal yoga all the way up to adult hatha, power & yin classes. Preschoolers & school age children love their fun yoga classes and they also offer family yoga classes. Move your body, free you mind and let your spirit soar with Little Lotus Yoga classes. Classes are offered across the City of Ottawa in community centres, at local schools and private centres / homes.
Amanda, Little Lotus Yoga's owner, was kind enough to send a MEGA discount coupon for her upcoming classes and some really beautiful information sheets for each of the people taking swag bags home!
.
.
* * *
Capital Style Magazine
Women love magazines and we wanted to incorporate some Ottawa-based magazines into the swag bags. Knowing this, we reached out to Capital Style Magazine to see if they wanted to put one of their magazines into our bags. Luckily for us (and those who got the bags!) they said yes.
Each of our swag bags held a copy of their magazine, "Wedding Dreams", which will be an awesome addition to any bride's magazine pile!
.
.
* * *
Collagenna Skin Care Products, Inc.
Skin care is super important for women so Collagenna provided us with enough mud masks for every single swag bag! They also included a little bag of fabulous information that women need to know when it comes to skin care and the Collagenna line.
Collagenna's Clay Mask has been carefully extracted from sea mud found in the Manicouagan. The multitude of vegetable and organic components as well as the many minerals found in this clay offer a feeling of well being and energize the skin with each application. The Sea Mud used in our clay mask is practically odourless and is of a very soft, smooth texture. Containing very fine particles, the clay mask is applied to the skin easily and gives a pleasant feel. The high content of humic acid, stimulates the interchange between the mud and the upper cells of the skin and is without a doubt the best asset for your well being.
.
.
* * *
Ford Canada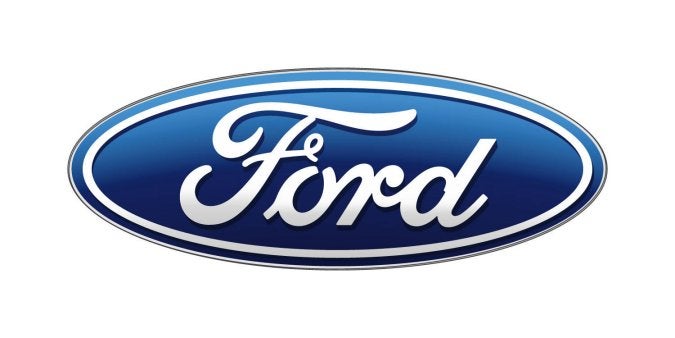 We have been fortunate enough to work with Ford Canada on a few other projects so when it came time to making the swag bags, we hit up our friends over at Ford to see what they might have for us to sneak into the bags! They came through with a giant bag of loot, which we distributed amongst the bags.
For those of you who got bags, you might have received mints, pens, USB drives, notebooks or other Ford-related goodies!
.
.
* * *
J&Js Chocolate Sensations
This was the swag that most of the OVM co-founders had a hard time dropping into the swag bags…

Chocolate IS a girl's best friend after all! J&J's Chocolate Sensations is an Ottawa Valley based company whose goal is to produce fine chocolate products made with high quality ingredients. They use superior quality chocolate which is available in white, dark, milk and no sugar added. Their caramels, chocolate centers and truffles are all made in small quantities using fresh cream, butter and natural flavourings. And all chocolates are hand dipped.
J&J's Chocolate Sensations made us two BEAUTIFUL baskets including an Ottawa Valley Moms custom chocolate bar (the wrapper had our logo on it and everything!) and they gave us enough chocolates to put two in each swag bag.
* * *
Jennifer Hennick, Scentsy
Jennifer Hennick is an Ottawa Valley based Scentsy Independent Consultant. She stepped forward with enough goodies for all of our swag bags.
The bags featured different samples of the Scentsy bars (little pieces of scented wax which you melt in a warmer) and believe us when we say… they smelled DELICIOUS! We aren't sure which scent everyone got BUT you can check out all of the available scents on Jennifer's website below!
* * *
Lee Valley Tools
Lee Valley Tools has quickly become one of our co-founders favourite place to shop for her gardening supplies. Lee Valley Tools features thousands and thousands of practical products for the garden, the workshop and the kitchen. Their catalogue is one of the best parts about Lee Valley so if you haven't yet, go to their website and register to receive their catalogue! SO GOOD!
Lee Valley donated fifty of their reusable totes (featuring their gorgeous cabinet handles on them), their latest gardening catalogue and two beautiful cabinet handle magnets for each bag. We are SO grateful for their support!
* * *
Munchkin Canada
Munchkin Canada makes amazing baby products. You probably have one of their duck bath thermometers in your house right now or their faucet covers.
One of our favourite products is their diaper pail that incorporates an Arm & Hammer deodorizer, which helps to keep the smell down!
We also love one of their other Arm & Hammer products – the Nursery Fresheners. Munchkin blew us away by sending us diaper pails to give away as door prizes AND enough packs of Arm & Hammer Nursery Fresheners for each bag.
.
.
* * *
Mothers Against Drunk Driving (MADD)
Ottawa Valley Moms is putting together a team to walk in this year's MADD walk on October 14, 2012 so as part of that outreach, Tricia (one of our co-founders) reached out to MADD to get red ribbons for the swag bags. The Red Ribbon project is MADD Canada's longest-running and most well-known public awareness campaign.
For 24 years, the red ribbon has been a prominent symbol. It reminds Canadians to drive sober through the holiday season, and all year round. It also serves as a moving and respectful tribute to those who have been killed and injured in impaired driving crashes.
We are so grateful that we were able to include these in the bags.
.
.
* * *
Nataxja Cini Family Therapy
Nataxja Cini is a registered social worker. She addresses the needs of couples, adults, adolescents, and children. She is passionate about assisting couples and families reconnect with each other and creating strong long term bonds. Nataxja works with individuals to help them identify and overcome current challenges. She specializes in working with couples. Every individual and situation is unique. She is enthusiastic about encouraging you to realize your potential.
Nataxja reached out to us and offered these super fun and creative "Love Coupons", which you cash in with your partner for little things like a date night, massage, etc. They were the perfect addition to the swag bags as most of the women who attended (and men) could use them with their spouses to spice things up!
.
* * *
Oceanhouse Media
Oceanhouse Media, Inc. is a leading publisher of more than 255 apps for the mobile market. Apps are available for iOS (iPhone®, iPad®, iPod touch®), Android™, NOOK Tablets™, Kindle Fire™ and HP TouchPad™ devices. The company's mantra is "Creativity with Purpose," developing apps that uplift, educate and inspire.
We reached out to Oceanhouse Media to see if they'd be interested in donating some promo codes for their Dr. Seuss apps and they came through! Swag bag recipients received promo codes that they could turn in for two different apps on the app store. So much fun!
.
.
* * *
Ottawa Family Living Magazine
Brought to you by Coyle Publishing, the Kanata-based company behind award-winning Fifty-Five Plus Magazine, Ottawa Family Living Magazine is a new addition to the Coyle Publishing roster.
Geared towards families at all stages, Ottawa Family Living is a great resource and an enlightening read for every member of your household. Published four times a year – spring, summer, fall and winter – and updated daily online, it features the latest information about everything from education to family-friendly activities. OFL also offers inspiring stories about the people who make this community tick. (That includes you!) Yummy recipes, the latest news and trends, health tips and expert advice are all part of this fun, informative source for making the best of family life in Ottawa.
Every swag bag received a copy of the latest issue of Ottawa Family Living Magazine. SO awesome!
.
.
* * *
Ottawa Valley Physio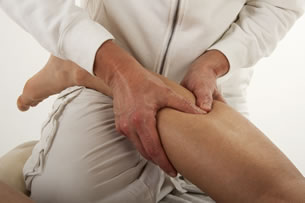 Ottawa Valley Physiotherapy donated really awesome water bottles for the swag bags. These water bottles are collapsible and have a clip attached that you can attach to a belt loop, diaper bag or stroller! They are also perfect for running as they are lightweight and can fold down easily to be tucked into your running belt's pouch.
They also donated a bag that we were able to give away as a door prize!
Physiotherapy, Sports Medicine, Massage Therapy, Acupuncture, Custom Orthotics & Bracing, Fitness Programs and Ergonomics are some of the services that OVP offers Ottawa Valley patients.
* * *
Penny Govas, Arbonne
Penny Govas, an independent distributor for Arbonne, donated GORGEOUS satin bags and inside was a little Arbonne treat – a moisturizing hand lotion! It was the perfect addition to our swag bag as every woman loves a little hand lotion that can slide easily into their purse.
The Ultra-Hydrating Hand Creme features fresh kiwi cell extracts and Moisture Fresh™ Complex. It is an ultra lightweight formula moisturizes hands, leaving them feeling soft and supple. The Key Ingredients: fresh kiwi cells, Moisture Fresh Complex, safflower oil, vitamins A and E.
.
* * *
Pritchard Packaging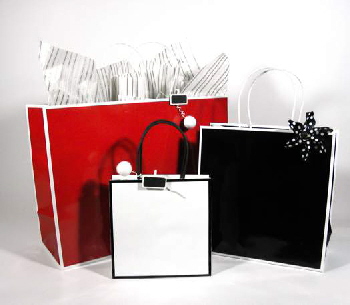 Pritchard Packaging Inc. has been serving the eastern Ontario and western Quebec area since 1987 in the distribution of Industrial, Retail and Gift Packaging products.
We worked with Mike on our gorgeous swag bags, which were a hot pink colour and black with a beautiful white trim. Pritchard Packaging is a one-stop shop so we were able to get tissue paper, little note cards and ribbon there, which just made the bags look that much more stunning! Mike's shop is stocked to the roof so check out his selection and amazing pricing…
.
.
* * *
Purple Urchin Soap
We worked with Purple Urchin Soap to bring every swag bag a sampling of the amazing soaps that PU makes.
One of the soaps that was featured in the bags (there was a variety) was the "Gardener's Scrub" as shown in the picture here. Made with essential oils, this bar has a refreshing herbal aroma of eucalyptus and rosemary with hints of citrus that opens up your sinuses without being overpowering. Wonderful unisex scent! Garden scrubby contains cornmeal to gently scrub away dirt and dead skin cells, and leave behind new, healthy, and nourished skin.
Purple Urchin carries a wide range of amazing product so be sure to check out their website!
.
.
* * *
Rachel Polite, Tupperware
Rachel, an independent Tupperware distributor, provided all of the swag bags with either an orange peeler or a little Tupperware container that is perfect for small items! Depending on which swag bag you got, your bag would have contained one of these two items!
Tupperware is one of the most trusted names in housewares. They offer the highest quality products, with the finest design features to meet your special needs. Whether it's getting a good, hot meal on the table at the end of a busy day, toting a nutritious lunch to work, or taking time to learn a new baking secret with your children — Tupperware makes it all possible.
* * *
Strut Jewelry

Founded by Alyssa Spaxman in 2009, Strut Gemstone Jewelry was born from a lifelong love of creating beautiful jewelry by hand. Based in Ottawa, ON, Canada, Strut uses premium quality gemstones along with silver and brass to create one-of-a-kind jewelry that is modern, eclectic, and easy to wear.
Strut Jewelry provided GORGEOUS necklaces for every, single swag bag that we had. These were unique and eye-catching pieces that really added dimension to our bags.
.
.
* * *
Stuntman Stu – #NoMoreBullies
At the end of September local radio personality Stuntman Stu, a victim of bullies himself in high school, tweeted on Twitter "If he had to visit every school in Ottawa to speak out against bullying he would". The #NoMoreBullies hashtag was created and the No More Bullies campaign was born.
The No More Bullies Facebook page currently has nearly 2000 fans and almost 100 people talking about the topic at any given time. The page is decorated with photos of celebrities, students, families, sports teams; you name it all showing #NoMoreBullies written on the palm of their hand(s).
Stuntman Stu made sure that every swag bag had the #NoMoreBullies bracelets (for both adults and children!) and we asked people to share their pics with their bracelets on from the party. Such an incredible cause!
Read more about the campaign here.
.
.
* * *
Urbanite Jewelry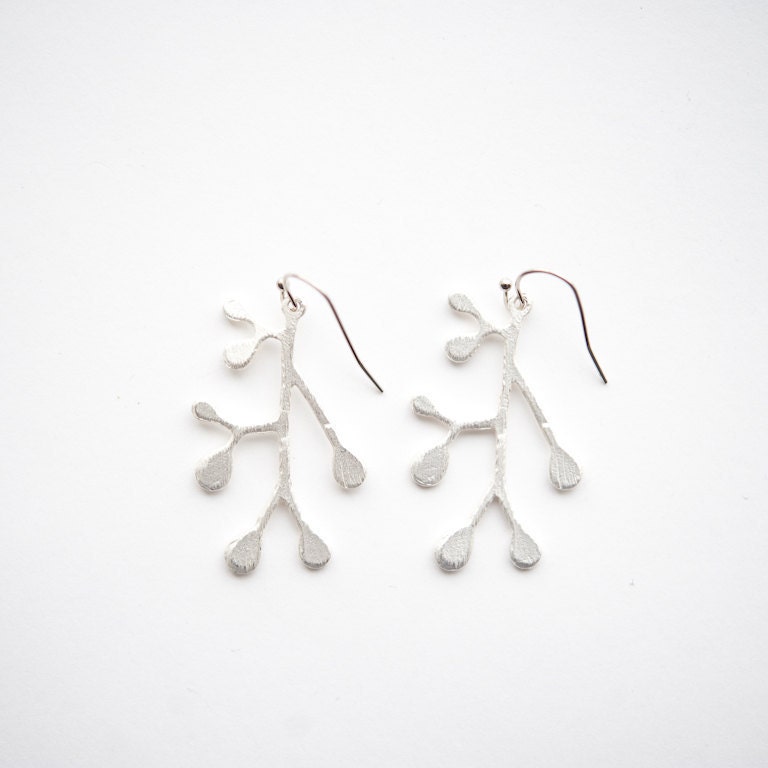 urbanite jewelry is an independently designed & crafted jewelry company based in Ottawa, Ontario, Canada run by Krista Leben.
At urbanite, each of the pieces is inspired by and named after a different world city. They want you to experience the culture, architecture and feeling of each city when you wear our jewelry. Their line is also characterized by clean lines and simple silhouettes. They strongly believe that simplicity is the ultimate form of sophistication, and each of our pieces reflects this idea. The jewelry has a fresh, clean style and is versatile and easy-to-wear every day.
Krista donated fifty pairs of earrings for our swag bags and they were GORGEOUS! Beautiful little leaf earrings that can be dressed up or dressed down.
.
.
* * *
Versatile Design
VersaTile Design is the brainchild of the husband and wife team of Dan and Kelly Fallak. Yeah, thats them and their adorable son Henry over there on the right. The business is literally run out of the basement of their home in the quaint town of Almonte, On. You should go and visit, it really lives up to it's nickname "The Friendly Town".
Dan and Kelly gave us an AMAZING coupon for every single swag bag and we are so excited to see what people purchase from their selection of amazing mosaics.
.
.
* * *
Vicky Langton, BeautiControl
Looking for time to relax, and time for yourself but not wanting to spend the money to go to a day spa? Vicky has the perfect answer – the BC Spa. That's one of the things Vicky loves most about BeautiControl. She loves helping women rejuvenate and relax with high-end spa treatments in the comfort of home.
Vicky donated beautiful bags filled with BeautiControl samples that were a huge hit. Also included was this awesome little strip technology that could determine what type of product worked best for your skin, simply by holding it to your cheek and your forehead. Amazing!
.
.
* * *
Zoha Baalbaki, Avon
Zoha, an Avon representative here in Ottawa, donated full size samples and Avon catalogues for every swag bag!
Avon is the world's leading direct seller of beauty and related products, with a global annual turnover of $11 billion. Avon markets to women in over 100 countries through over 6.4 million independent sales Representatives.
As a top global brand and world leader in lipsticks, fragrances and anti-aging skin care, Avon continues to revolutionize the beauty industry by launching innovative, first-to-market products using Avon-patented technology.
Avon's product line includes beauty products, fashion jewellery and apparel, and features such well-recognized brand names as Avon Color, Anew, Skin-So-Soft, Advance Techniques, Footworks, Avon Naturals, and Mark.