Join Us at Saunders Farm & Win Your Way In with Free Passes! [CLOSED]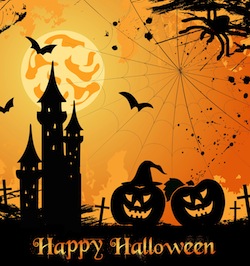 On Saturday, October 6, we're hosting an event at Saunders Farm to celebrate their "Haunting" season! We'd love it if you joined us for the event. Registration details are here.
Saunders Farm has also given us FOUR sets of passes (two passes per giveaway winner) to give away here on our blog! Here is how to enter the giveaway:
Head on over to the , "like" it and post on their wall: "I'll be invading the farm on October 6th with the Ottawa Valley Moms!"
Comment below with the best costume you've ever worn on Halloween or the best idea you've ever had for a costume!
We'll be picking four winners on Wednesday, October 3rd and announcing them on our and here on the blog post. Passes must be used for the Ottawa Valley Moms October 6th event so only enter if you plan on joining us for the event.
About the Event
Saunders Farm has organized an event for us so we will convene in the barn at 10:30AM, just inside the entrance, do a little meet and greet and give out a little spooky treat for the kids and then we'll invade the farm!
The haunting season will be in full effect at the Farm and costumes for the event for your wee ones are optional! I know that the Ottawa Valley Moms are preparing to have their wee ones dressed up and you just might see us dressed up too!
By joining our group, you'll receive a $1.50 off the cost of your admission. You do need to register to get the discount though as you'll get a printable coupon upon registering.
Don't forget to register your entire family so we know how many people to expect! We'll also have little treats for all of the children who are registered. Click here to register yourself and your family now: http://ovmhalloween2012.eventbrite.com.